How to choose a GOOD electrician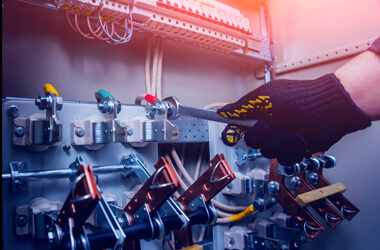 Electrical repair should not be attempted by homeowners on their own. It may be harmful and needs specific understanding. Because a home or commercial property is such a large investment, having a trustworthy electrician on hand is critical.
Many electricians offer their services, but not all of them are equally qualified. Here are a few pointers on how to choose a skilled and dependable electrician for all of your electrical needs.
Inquire about referrals.
Getting recommendations is usually the best way to go when it comes to selecting an electrician. Homeowners might seek advice from persons they can trust in their life.
Almost everyone who has lived in a certain location for a long time has dealt with an electrician. It's also likely that a friend or family has the phone number of a reliable electrician written on their refrigerator.
Do the research
If asking for advice doesn't work, an internet research excursion could. The first step is to seek electricians and confirm their hours of operation.
It's time to explore a bit more after you've located a few possible prospects. Look for reviews on the internet. If there aren't any, it's a red flag.
Even if they aren't completely negative, a few scattered evaluations aren't encouraging. They may, however, be instructive to some extent and give you a clearer notion of the scope of your search.
Talk to several electricians
If you have a shortlist of electricians, it's generally preferable to speak with them. Prepare a list of questions to ask in an email or over the phone.
It's a good idea to acquire a free estimate since your budget will almost certainly decide who you employ. Don't forget to inquire about the number of years they've been in business and if they're licensed and insured.
If they say they're licensed, a follow-up inquiry maybe if they can prove it. The professionalism of the professional's willingness to accommodate prospective clients will speak loudly.
Before you start working, be sure you have a contract in place.
It's not simple to find a reliable electrician. Also, when they execute a task for you for the first time, there are no assurances. Sometimes just one encounter is enough to determine whether or not they are someone you can trust.
If you want to be extra safe, have everything in writing before you start working. The estimate, terms, and any other pertinent information should be in sync.
Putting your property in the hands of an electrician
Occasionally, a homeowner is fortunate enough to obtain a glowing referral for an electrician. Or they could Google "electricians nearby," and the first result they click on proves to be the perfect pick. However, it will need a bit more effort and the ability to ask the right questions. The first contact might provide a great deal of information. Furthermore, insisting on a formal contract might save you a few headaches. Allow the hunt to begin!
MJ Rooney Electrical Contracting offers Residential Electrical Service in Westchester County, New York and Lower Connecticut. Call +1(914) 681 1334 today for a free quotation